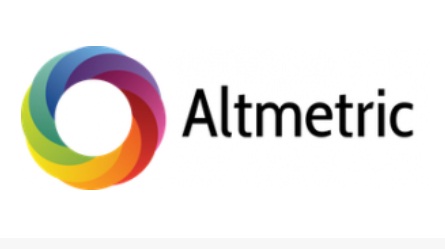 Altmetric is a system that tracks the attention that scholarly articles and datasets receive online, over and above traditional academic citation counts and Impact Factors. 
It does this by pulling in data from five main sources:
Traditional media – both mainstream (The Guardian, New York Times) and more subject specific (New Scientist, Scientific American).
Many non-english language titles are covered.
Online reference managers like Mendeley and CiteULike
Post-publication peer review forums including PubPeer and Publons
Policy documents from sources such as the NHS NICE Evidence Base, World Health Organisation, World Bank,  Intergovernmental Panel on Climate Change and UNESCO
Use of books or other outputs from the Open Syllabus project
Social media like Twitter, Facebook, Google+, Pinterest and blogs
In January 2015 Altmetric also included references from the English language versions of Wikipedia and it is anticipated that the other language versions will also be added in due course.
---
Mmmm...donuts
Altmetric uses small donut shaped visualisations to convey information about each article quickly.  The number in the centre of the donut is the Altmetric score. The colours surrounding the donut reflect the mix of sources mentioning that score; blue for Twitter, yellow for blogs, red for mainstream media sources and so on.
The donuts already appear in Elements for every record containing a DOI in the system but the newly added module, Altmetric for Institutions now enables researchers and administrators at all levels to analyse the data in a variety of ways.  For example, the data can be filtered by date, keyword, funder or publication; or aggregated to report on the work of a group or department.  University-wide analysis is also possible by topic or research area using various publisher-defined categories. 
---
How does it work?
The Altmetric score is a quantitative measure of the attention that a scholarly article has received and is derived from 3 main factors:
Volume: The score for an article rises as more people mention it. Only one mention from each person per source is counted, so if you or someone else tweet about the same paper more than once, Altmetric will ignore everything but the first.
Sources: Each category of mention contributes a different base amount to the final score. For example, a newspaper article contributes more than a blog post which contributes more than a tweet.
Authors:  Altmetric considers how often the author of each mention talks about scholarly articles; whether or not there's any bias towards a particular journal or publisher and who the audience is. For example, a doctor sharing a link with other doctors counts for far more than a journal account pushing the same link out automatically.
Find out more about how Altmetric works on its website here http://www.altmetric.com/whatwedo.php
---
Why use Altmetric?
Assess early stage impact; as online activity around a paper is more likely to occur in the first few weeks after publication, in contrast to traditional metrics which take longer to accrue. 
Track attention for specific projects, groups or departments
Identify key influencers
Provide evidence of impact for reports or applications. 
Identify potential research collaborators.
---
The University of Cambridge was involved as a development partner on the Altmetric for Institutions project and Dr Juergen Wastl, Head of Research Information worked closely with the developers over a period of five months, giving feedback, testing data and influencing the product's direction.  
All University of Cambridge personnel can now browse Altmetric for Institutions on Cambridge-networked computers and create and access individual accounts based on Raven credentials.  Individual accounts have enhanced functionality, including email alerts, custom groups and workspaces.