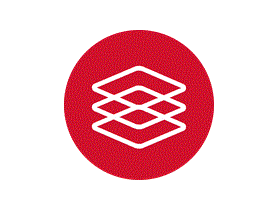 Elements is the University's research information management system, and provides a closed environment within which Cambridge researchers can create a profile and share information within the University of Cambridge community.
Originally implemented to help with the management of submissions to REF2014, Elements is now the linchpin of research information management across the University, connecting, synchronising and collating information from a wide range of platforms. Through Symplectic you can access material from a growing list of data sources including EuropePubMedCentral, Scopus and WebofScience,arXiv, as well as the alternative metrics of Altmetric, and searchable grant data through Dimensions. 
You can also link your Elements account to an ORCiD id if you wish to share some of your information with people beyond the University of Cambridge community.  
Update early and update often
Keeping profiles up to date, adding information where appropriate and refining the search terms though which the system matches publications and other activity with your account is simple and quick to do, and vital to the quality of the data reported, so please login, check your record and encourage your colleagues to do the same! 
Please visit the Support section of this website to find out more about how to amend various aspects of your profile.
---
What else can I do with Elements?
Gather data required for internal and external assessment. Prepare for government or funder returns, facilitate decision processes and report on the scholarly activity undertaken across an institution
Store information about funding and facilities which can be used to identify the research outputs generated by them, providing support for future funding applications
Set up custom "groups"; compare and analyse productivity by different criteria, find out about the latest activity and add labels and create reports to make regular requests for information easier to generate
Put together a list of commonly used funders in a particular research area and use this as a basis for finding other relevant calls which could be circulated to a group or department
Provide an overview of the frequently used publishers, and analyse which ones are referenced the most, both through traditional bibliometrics and alternative metrics
Populate a profile on another website (perhaps that of a department, SRI or network), or provide a feed of relevant publications for your website
Create, capture and display teaching activities alongside research outputs  (based on the CASRAI definition)
View Altmetric data for every record containing a DOI in the system
Link with ORCiD and other academic profile tools.
To find out more about how to get the most out of Elements please visit our Moodle, attend one of our workshops or contact us with any specific questions you may have.
---
Complementary and connected - Elements and Altmetric
The traditional bibliometrics contained in Elements can now be blended with the alternative metrics provided by Altmetric for Institutions to provide a more rounded picture of the attention research receives. Altmetric captures and links to hundreds of thousands of tweets, blog posts, policy documents, news stories, videos and other content that mention scholarly articles on a daily basis, in order to provide a more granular breakdown of an article's public reception and a measure of reach and digital impact which complements the traditional metrics of academic citations and Impact Factors already available in Elements.  Both publication data and structural elements, such as defined groups of users, are now synchronised (daily) between Elements and Altmetric, removing the need for duplication and enriching the information contained in both systems.
For example, via Elements it can be seen that according to Scopus (as of December 2014) a particular paper published in The Lancet had received 23 citations; but Altmetric data tells us that it had also received 1336 mentions from 63 news outlets, 17 blogs, over 1000 tweeters and 88 Mendeley readers, as well as a citation in an Oxfam GB Policy and Practice document.
---
What could Elements be used for in the future? 
Elements was a central part of the REF2014 submission process in 2013 and it is anticipated that it will be the primary source of research information for the next instance of the REF process.  Additional functionality, more diverse data sources and reporting tools, are currently under investigation and updates will be published here when available. 
To find out more about Elements from the developer visit  http://symplectic.co.uk/products/elements/
Using data accumulated in Elements is also possible to generate network graphs to visualise the interconnections between researchers at Cambridge. Click here to find out more about network analysis.
---
Where do I start?
Elements can be accessed here using your Raven authentication.  Initial profiles are automatically created for researchers through the HR system; if you have any difficulty logging in through Raven please contact us on e: researchinformation@admin.cam.ac.uk 
---
How can I get the access I need?
If you need to be able to access any of these systems on behalf of another person, or to be able to access potentially sensitive information about anyone other than yourself (individually or collectively) you will need specific permission to do so and various levels of access are available:
Delegate access: if you need to create or edit a profile on behalf of an academic please ask the academic(s) in question to email us at researchinformation@admin.cam.ac.uk

to request this
 
Admin access: if you need to create or edit groups in Elements in order to analyse the activities of for example a Group, SRI or Network please ask your Head of Department to email us at researchinformation@admin.cam.ac.uk to request this, specifying the area(s) of interest required (ie. Department, Initiative, Network etc)
 
Reporting Rights: if you need to be able to use Elements to generate reports about, for example, publications or professional activities for a department, please ask your Head of Department to email us at researchinformation@admin.cam.ac.uk to request this, specifying the area(s) of interest required (ie. Department, Initiative, Network etc).
 
---