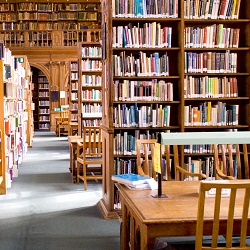 In this section you can find out more about more sources of information and resources for researchers and research administrators across the University as a whole.  Specific pages provide information about Open Access and Impact (both in terms of case studies and recording and reporting outcomes). 
You may also be interested in these other resources and departments who can offer additional support in particular areas: 
Research Analytics: a web-based (and Raven-protected) graphical reporting interface was developed by UIS to provide the senior administration of the University with access to a dozen or so key measures related to Research activity.      
Research at Cambridge: resources developed by the University of Cambridge Office of External Affairs and Communications. The Research Communications team is responsible for promoting research from the University of Cambridge, across all Schools and Departments through media relations, features, Research Horizons magazine and multimedia.
The Research Strategy Office supports the work of the Pro-Vice-Chancellor for Research, the Heads of Schools and the Research Policy Committee in devising and implementing strategies and policies to maintain and increase the University's research funding; shape the University's response to a changing research landscape and the requirements of our funding partners; and enhance Cambridge's standing as a world-leading institution. 
The Research Operations Office offers expert guidance in securing and administering sponsored research funding.
The International Strategy Office acts as the central administrative support and front office for the University's international collaborations; provides strategic advice to the University on international matters and helps to coordinate and facilitate agreements between individual Departments, Schools or Colleges and international partners.
Cambridge Enterprise works with members of the University to help them commercialise their research and provide consultancy services to industry.
 
---
If you have any suggestions for other resources which should be added to this list please contact us at researchinformation@admin.cam.ac.uk