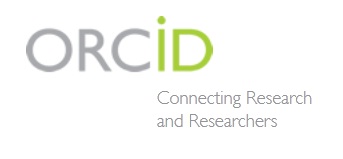 ORCiD (Open Researcher and Contributor iD) was launched in 2012 as a free-to-use registry to provide researchers with unique persistent identifiers (ORCiD iDs). It aims to make a huge difference to a researcher's ability to gain full credit for their work and provide a useful tool for universities as they track, evaluate and report research work.
Identify
A researcher's name often isn't enough to reliably identify the author of, or contributor to, a paper published in a scientific journal or a dataset uploaded to a repository. Many researchers share the same name, while others have different names during their career, or different variations of the same one. For example, R. Jones, Richard Jones, and Richard M Jones could all refer to the same person. Therefore a unique identifier, which researchers can associate with their name variations and their research works, is a way to ensure that these links can be made accurately and reliably in order to ensure that credit is correctly attributed and reports can be generated with a greater degree of accuracy.
 
Connect
ORCiD records are increasingly able to link to other sources of professional information and identifiers such as Scopus or ResearcherID or LinkedIn and can be used in applications or submissions. Ultimately this independent and reliable identifier can also help to ensure that data entered in one system can be accurately assigned in another, thereby removing the need to enter the same data into a variety of research management systems and providing a source of such information which can be transfered from institution to institution if you do!  Eventually it may be possible to embed ORCiD identifiers into all key workflows, such as profile maintenance, manuscript submissions, grant and patent applications to support better system-to-system communication, integration and authentication.
The ORCiD Registry is available free of charge to individuals, who may obtain an ORCiD identifier, manage their record of activities, and search for others in the Registry.
 
ORCiD and Symplectic
ORCiD and Symplectic are now integrated such that researchers can create, or connect an existing ORCiD ID directly from their Symplectic profile. An ORCiD profile is connected to you as an individual, not to your institution and this link does not change that; but it can help to streamline updates to your profile in Symplectic and connect apparently disparate profiles and sources of information. For example, ORCiD accounts can be linked to a variety of other sources including MLA BibLink and arXiv as well as Dimensions and other profile tools such as Scopus Author ID and ResearcherID to draw in relevant information. Similarly, when a user and a publication share an ORCiD ID the publication is automatically added to Symplectic without an email notification or the need to accept it as a pending publication in Symplectic.  An ORCiD account can also make it easier to add publications when importing from sources such as Google Scholar. 
Click here to find out how to add identifiers and other profiles to your Elements profile.